Affectionately called "Mini Goa" as the coastline resembles that of Goa, it comprises a huge lake formed by the waters of Ranjit Sagar Dam that runs adjacent to the hotel. Accessible via the 592 m long Atal Setu Bridge across the river, the site is surrounded by lush greenery, fresh sparkling water and date palm trees. Plan a picnic and enjoy a boat ride on the magnificent waters as you take in the stunning views.
Kathgarh
Temple is dedicated to Lord Shiva and Goddess Parvati. Its main attraction is the 6 ft high Sivalinga. Located at the conflux point of the River Beas and Chonch it is characterized by mystical origins with Roman architectural style present in its intricate design.
Noorpur
Located at the Noorpur Fort, this temple is devoted to Lord Krishna and it has a stunning black stone idol of the deity. It was fetched from Rajasthan during the reign of Raja Jagat Singh. The walls are adorned with ancient paintings from Indian mythology.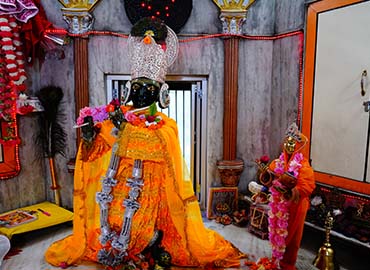 Jammu
Home to the popular shrine of Mata Vaishno Devi, Jammu also offers numerous other religious places, mountainous ideal for trekking and biking adventures and rich culture. An ideal spot for pilgrimage, natural beauty and adventure.